Il nostro direttore, Vittorio Grasso, ha intervistato Guillaume Martin, Direttore Marketing e Comunicazione di Haute Route Group, a capo di tutte le attività di marketing e di comunicazione dell'azienda, inclusi gli eventi principali HAUTE ROUTE. Di seguito l'intervista in lingua inglese.
Hi Guillaume, is there anything more to cycling than other sports?
Cycling is a special sport, it's true, it's first of all a very popular sport as we can see with the Tour de France where millions of spectators gather on the side of the road and wait for days to see their idols for just a few seconds. But beyond the professional aspect, which has established cycling as an iconic sport, I believe above all that cycling is a special sport because it allows everyone to practice, regardless of their level or the reason: to surpass themselves by setting challenges, to escape solo, to admire the landscapes, to have the KOM on Strava, to ride the legendary passes or to go out in a group with friends… its strength is also its community… you can always find a rider to greet on a climb or with whom to have a coffee after a climb. That's the magic of cycling, everyone finds something to do and no matter what you are looking for, it's a sport that brings people together. This is something we see a lot on our Haute Route events. Beyond nationality, these riders who come to the Haute Route with a common passion and who mostly don't know each other, often end up being friends and keep in touch for years.
 Who are the "cycling fans"? "What are they looking for and how often?
"These are classic questions that any researcher or journalist asks. A marketer wants to determine what type of individual buys a specific jersey or sunglasses, or an experience.
There are so many profiles that it is difficult to answer the question, "cycling" in general is very vague. If I were to focus on road cycling and event experiences to better answer the question, I would say that there are two main profiles: the cycle tourer who is more focused on the regional, touring and outdoor aspects and those who prefer cyclosportives, more focused on the race, the ranking, the performance and the destination. For the Haute Route we have focused on the latter aspect. We wanted to offer a different experience to cyclists with a strong concept based on a unique positioning: We are the only stage race in the world over 3, 5 or 7 days that offers to ride to emblematic destinations with a range of services worthy of the pros. Our riders are amateurs looking for the experience of a lifetime, the one that comes closest to that of a professional: a peloton, an escort of cars and motorbikes for security, signallers to protect the roads and the access of the cyclists, technical assistance from Mavic, medical service and post-stage massages. Without forgetting an essential detail, a staff focused on one central objective: to give the rider the best possible experience. We are there to help them before, during and after the event, whether it's with logistics, training or simply answering their questions. There will always be someone there to meet the needs of our runners. Through these criteria, we see different age profiles on our events, with an average age of 49 years old. We have more and more women too, which is good because our races are designed for all cyclists.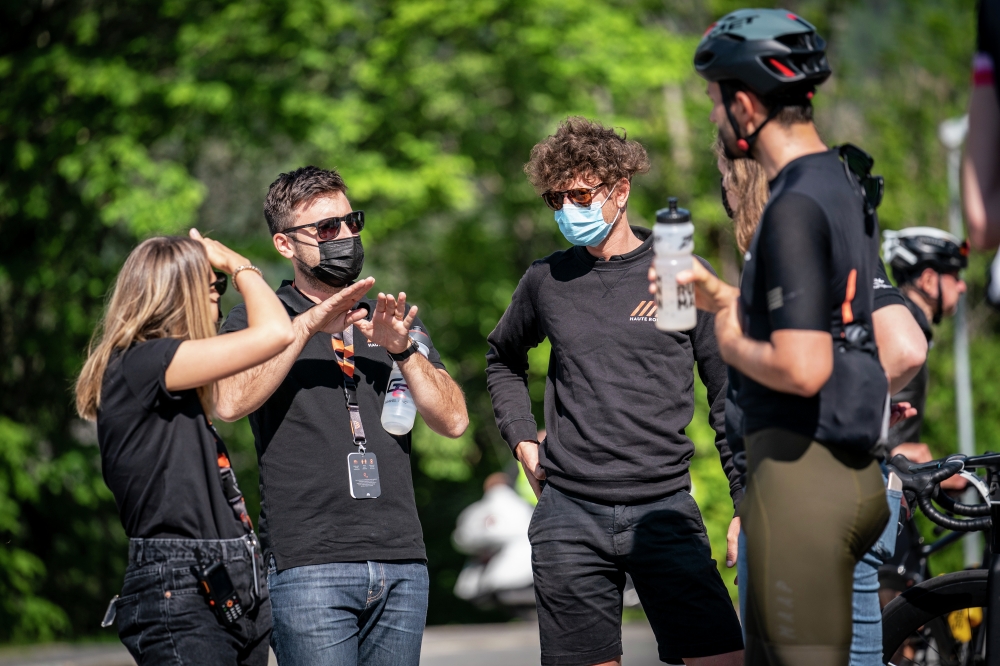 Challenge is at the heart of the Haute Route concept. We were impressed by the way you managed to make these challenges comfortable for all types of riders. Are there any new services or special features that you will add to the Haute Route experience?
The experience we offer is indeed unique. Our main goal is for riders to come to our races to enjoy riding and to focus safely on their performance. Every year we do our utmost to provide a high level of service before, during and after the event. A new feature we have been offering since last year is a digital race on the Zwift platform. This has been a great success since 2020: The Haute Route Watopia has already had 2 editions as well as the Haute Route Ventoux digital which allowed runners to run the roads of the bald mountain from their home, on their trainer. In addition to bringing together runners from all over the world, this option offers runners the opportunity to train during the winter and to set strong objectives in the pre-season as this race is the one and only digital stage race. As a reminder, more than 60,000 participants were able to enjoy the experience in 2020. Without a doubt, we will continue in this direction. Digital technology has also allowed us to connect our riders with each other, which is why this year we launched the Haute Route Nation, a digital "club" where our riders and all cyclists in general can meet to exchange ideas via our forum or consult the articles on our blog. There is also the possibility to find weekly rides thanks to our ambassadors who organise trips around the world all year round. Finally, beyond the services, we are always eager to propose the best destinations in the world, and there will be some nice surprises for the 2022 calendar.
I'm an avid cyclist, but I stay on the trails more often, not so much on the road. Do you plan to add mountain bike experiences to the Haute Route events?
We've been watching the bike market closely and have seen the rise of the Gravel for some time now. More and more riders are looking to get off the beaten track for a different, more fun experience, away from the iconic climbs, away from the road and looking for something new. This is why since January 2020, La Haute Route has expanded its event portfolio with the acquisition of Gravel Epic. Eager to offer an experience in line with the Haute Route, Gravel Epic is the only multi-day gravel event series offering services and dream destinations to participants. September 2021 will see the first edition of Gravel Epic Switzerland over 2 days in Champex-Lac, near Verbier, and Gravel Epic Marrakech in October 2021, a 5 day tour in the Atlas Mountains. We are looking forward to starting this adventure which I am sure will delight cyclists eager for adventure and challenge.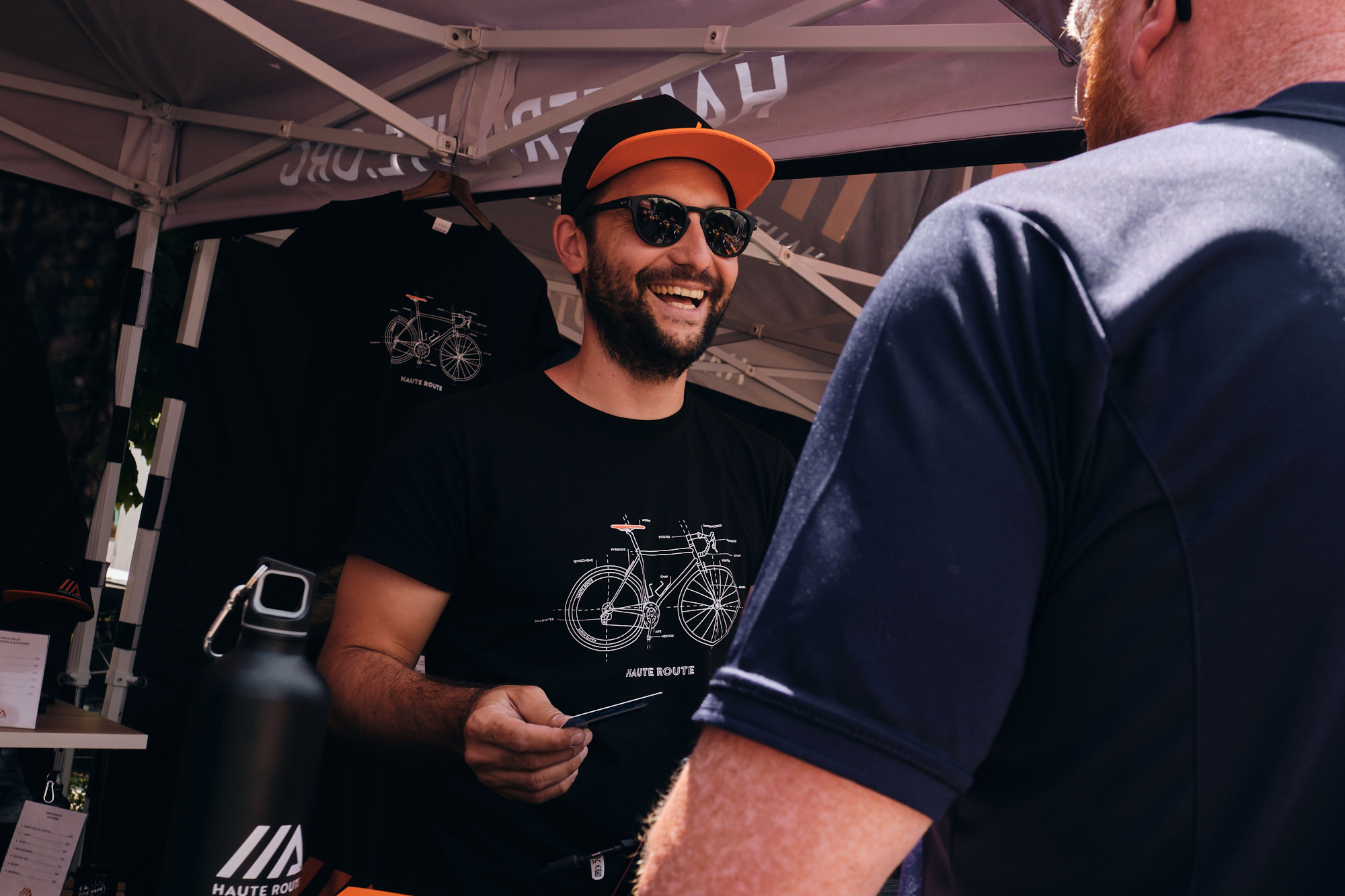 The Haute Route is in fact a dream factory, you offer a "professional" experience to amateur cyclists. So… what is the craziest cycling experience you have ever dreamed of?
Although my name may be confusing, I am not what you would call an experienced cyclist but I love cycling, it is a recent passion that has become part of my daily life. I have been lucky enough to experience a few emotions already with the climb of the Ventoux on the Haute Route Ventoux in 2019. It's always something special to climb these legendary passes and ride these mythical roads. That's why the craziest experience for me would be to take part in the Haute Route Alps, the founding event of the series which is celebrating its 10th anniversary this year. 7 days of cycling through the Alps, rallying Nice from Megeve is quite a challenge that many cyclists dream of…and I hope to be one of the finishers one day…I'll have to focus on training from now on 🙂
26 luglio 2021
Vittorio Grasso – SportMarketingNews.com